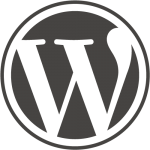 So much progress has been made from my personal life to my career life. I am happy to say that from exactly a year a go to now i have grown a lot as a developer AND designer. Static web pages are like the cassette tapes in our technology world. Old school! My HTML and CSS skill is much better but to manage and maintain my old static web site took much longer than a CMS website now.
It took about three days to complete my current WordPress makeover of a website and I am proud of it. In addition to this big change was the blog. Originally my old website linked to a wordpress blog but the structure was pretty bad turning to a blog on Blogger.com. Fortunately, the beauty of plugins allows nearly anything possible such as 301 redirects.
In addition, I also redesigned Upstate Companion Care's website from static to WordPress as well. I have made major breakthroughs in custom WordPress theme designs. So far i have successfully been modifying existing designs but i strive to become just as good in creating custom WordPress themes from a custom framework.