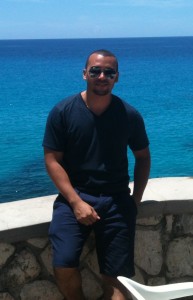 I am a graduate from the University of Central Florida in the field of digital media with a desire to excel in the world of web design. I was given the right tools and technology as a teenager to explore the explosive influence of the internet in the early 2000′s and web design has become the right career choice for me. I strive to become one of the best web designers known in the world designing Fresh, Clean, Clear web pages..
A little about me..
Although I currently reside in Upstate South Carolina, I am a Jersey Boy at heart. I had my first breath in the month of August of 1988 in New York City. As a result of several rough street incidents in New York, my family and I relocated to New Jersey where I grew up. The tropics and warm weather had always been a liking to me from traveling south many times a year. Eventually at the age of 15, I relocated to Florida where I soon discovered my future career in web design and development. Post-college graduation, many future goals were established. That is to make a great living, live each day with a smile and travel the world to make myself a diversified well rounded person. I am a goal oriented, motivated, young individual with the right mindset to achieve the goals i desire.
---
My Abilities
Coming out of UCF I have learned quite a bit using different tools, concepts, ideas and resources to benefit me as a web designer. This was good enough to get me started post-graduation and to help me grow with each experience I encounter. Here are the services I offer as well as my skill set that may help us do business together.
- Web Development
- Photo Editing
- Business Cards
- Video Editing

- Photoshop
- Dreamweaver
- Final Cut Pro
- ProTools

- Html/CSS
- PHP
- WordPress(CMS)